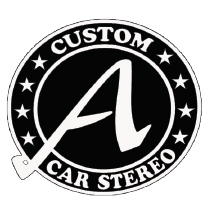 Before I talk about the benefits of tinting your vehicles windows, I would like to explain what Tint is and how window Film Works.
Tint is created when tinting film is bonded onto a piece of glass.  Tinting film is usually made out of a piece of clear polyester film with a very thin and even layer of tinting agents such as dyes and/or metals deposited onto the film.
Once tinting film is applied to a window, the characteristics of how visible light comes into the car changes.  Normal auto glass without tint reflects around 5% of visible light (known as VLR%), absorbs another 5% (known as VLA%) and transmits 90% of visible light (known as VLT%) into the car.
Depending on the type and quality of tinting film applied to a window these percentages change dramatically.  Some tints are more reflective and others absorb more light.
So as we approach the summer months there are many reasons to tint your vehicle.  Such as staying cool, protecting against health concerns, safety reasons and privacy reasons, as well as preserving your investment in your car.
One of the reasons to tint your vehicle is to stay cool.  Your car's interior can be 60 % cooler during those hot summer days with proper tinting.
Another reason to tint your vehicle is to contribute to safer driving.  Tinting reduces dangerous glare from the sun, snow, and other headlights, helping you drive safely.
Harmful UV rays and heat cause car upholstery to crack and fade.  Car tint is sunscreen for your car.
Tinting can protect your skin.  Harmful UV rays from the sun can cause skin cancer.  Tinting your car can block 99% of these damaging rays.
Tinting your vehicles windows protects your privacy and contents within your car.  What a burglar can't see, he won't steal.
One last benefit of tinting your windows is in the case of an auto accident, a tinted window can help shattered glass to hold together, protecting the occupants of the car.
A common misconception is that window tint is dark and night time driving is impossible when a car is tinted.  The truth is that there are films of any darkness that suits your preferences.  Tinting film is designed to reduce glare and not impede upon night time driving.
So the Question…. To Tint or Not to Tint? It is a personal choice and IS permissible in the State ofRhode Island, if you stay within the legal requirements as defined under Rhode Island General Laws 31-23.3.
R.I.G.L. 31-23.3-3 defines the use of non-transparent or sunscreen material or window application on motor vehicles which has a total visible light transmittance of not less than seventy (70%) percent.
Windshield Banners are also permissible under R.I.G.L. 31-23.3-4 indicating that the use of transparent material limited to the uppermost six inches (6") along the top of the windshield provided the strip does not encroach upon the drive's direct forward viewing area.
As a perfectionist of tinting windows for over 28 years, I have tinted just about every make and model of vehicle, I have also tinted Boats, Tractor Trailers, Vans & Limousines and although the majority of my work is automotive, I have tinted windows on residences as well as commercial buildings.  When I am finished with any job, it is very difficult to see that an after market service was performed on your vehicle.
I carry the most up-to date colors and shades to match the latest factory tints adding a stylish look to your car.  The tint will stay sharp and crisp, with no chipping and peeling guaranteed.
In addition to tinting windows, I also offer the services of Paint Protection.   Paint Protection is an invisible shield that protects your vehicle's paint from damaging elements.
So this summer have your Window's Tinted by A Custom Car Stereo Center get the Hot Looks while staying Cool!  Call for an appointment & Pricing (401) 946-0010