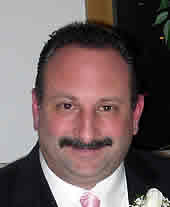 When I received my first MatchBox car as a child, I instantly became "obsessed" with cars. I had a collection of cars that could easily span down the Street and back. I would play with these Matchbox cars for hours. Never did I realize the impact it would have on my life today.
At the age of 15, my Father purchased my 1st project vehicle a 1974 Chevy Blazer which would later become my 1st Monster Truck known as " King Kong". I dedicated 2 years of building this Monster Truck and the timing could not have been better. I was 16 years old and officially a Driver…soon everyone throughout the State knew the "Monster Truck" King Kong" including the Police Departments.
I went into business with the experience from Automotive and Auto Body Vocational Tech. classes that I attended during my High School years at Cranston High School West. In addition, my hands-on, self-taught experiences of working on my own projects inspired me at the age of 20 to go into business doing what I loved to do …..working on vehicles.
Today I continue to play and work on cars on a daily basis. As Owner/Operator of A Custom Car Stereo Center located at 1174 Atwood Avenue, Johnston, RI, for the past 28 years, I personally service each and every vehicle that comes into my Shop. A Custom Car Stereo Center is a full service shop providing sales, service, and Installation of Car Audio, Alarms, Remote Starters and Window Tinting. I tackle any job from a basic sound system to a Customized system. I have performed services on most vehicles under the Sun today, including, Boats, Golf Carts, All Terrain Vehicles, Motorcycles, Hot Rods and of course Monster Trucks.
When I began my career 28 years ago it was very easy to make an 8 – Track Deck sound good with a decent pair of Speakers than came cassette decks to today's ever changing world of DVD's/CD's IPODS and Blue Tooth. That is why it is necessary that I continue to attend various educational seminars, classes and conferences pertaining to Auto Electronics to remain on top of the ever changing technology taking place with Autos and the Auto Electronic Industry every year.
Not only do my Customers keep me busy but I continuously perform services for our local Police and Fire Departments such as Tinting Windows on the vehicles, Strobe Lights and Cages. I am also a Vendor for the State of Rhode Island whereby I have completed many services for the State of Rhode Island – State Police Department for the past 25 years.
In addition, I have participated in numerous charitable events from Bike Runs, Car Shows, Baseball & Soccer Teams, donating my services to the Town's Police and Fire Departments as well as installing a better sound system at the School where my children presently attend.
I have personally entered my vehicles in many Car shows, Show and Shine events and 4X4 Truck Shows.
My Car Collection is not quite as large as when I was a child but includes a 1969 RS SS Chevy Camaro, 1978 Chevy Corvette ( Indy Pace-Car) (Limited production), 2005 Mercedes Benz , and 2008 H3 Hummer. My daily driver is a 1986 Chevy Pick-up Truck – the Gem of my collection. Of course my collection could not be complete without having a project(s) in the works, I am presently building a Monster Truck (Chevy of Course) for the girls in my life…my Wife and Daughter with the hope to be completed in the near future…Pictures to follow of this Bad MamaJama!
I want to thank MotorHead Magazine for allowing me to be a part of their venture and choosing me to do the Column for 12 Volt News. Although, this Month, being the 1st Month, the Article is about me to better acquaint the Readers on how I evolved in the Car Audio Industry, every Month the feature of this Column will be news and information regarding the Car Audio Industry. If there is a particular subject matter or question you would like to see discussed please forward to the Attention of MotorHead Magazine c/o 12 Volt News, Address.
George, Jr. lives in Johnston with his wife Gina M. Sabitoni-Arakelian and their two children George, III and Giavanna.